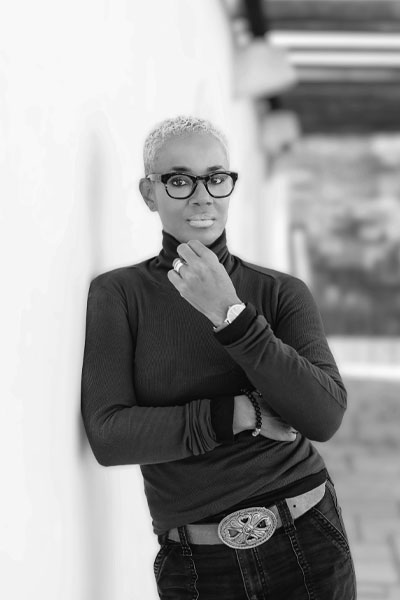 Dr. 

Brook

 Parker-

Bello

is an author, thought leader, justice advocate, actress, techie, survivor champion against human trafficking, and the Founding CEO of More Too Life, Inc, and a new start up called Eval.

She is the author of several successful books and digital and copy educational curriculum platforms aimed at the prevention of sexual exploitation and gender-based violence as well as the Legacy of Fatherhood, including the author and curator of a new book "Fine Heart Table book" Monaco Edition" a collection of paintings by survivors,  supported by the Caryle group, Picasso family with Authentic ID, Mission 3A and Skies Fall.  Dr. Bello has spoken alongside presidents, prime ministers, and fellow change-makers at universities, large conferences, and federal agencies.

Aside from holding a PhD in Pastoral Clinical Counseling, she was recognized with the Lifetime Achievement Award from President Barack Obama and the White House, the Advocate of the Year Award from Florida's Attorney General Pam Bondi and Governor Rick Scott, named by United Way Worldwide as a Hero on the Oprah Winfrey Network,  for her work, and most recently named by Google as a Google Next-Gen Policy Leader 2017-2022 and 2019 Department of Justice ATF Division Victim Advocate of the Year.

She is an expert consultant for the US Department of Health and Human Services (HHS) Title X Clinics and Population Affairs National Human Trafficking Training with Global Centurion and the US Department of Justice having consulted on federal cases.

Brook, also holds a US Patent in technology and is the creator of grounding breaking software in mental healthcare, case management, AI, and machine learning virtual reality, chose by Techstars Founders Catalyst Program. Her new book SHAME UNDONE comes out in 2023 and has been option for a limited series and a motion picture.